Team SI named Google Premier Partner
Team SI has been named a 2022 Google Premier Partner. The status recognizes the agency as being in the top 3% of Google's marketing partners in the United States. This is a testament to the success of our incredible clients and the dedication of our hard-working employees.
Team SI has been a Google Premier Partner since the program's inception in 2016. Yet, this year, Google restructured its Premier Partner program, making entrance requirements much more stringent and providing incredible new benefits for those who hit the mark. Despite Google's heightened expectations, our agency once again hit the mark to enable us to continue providing exceptional service to our clients.
There are three criteria which Google uses to evaluate its partners: performance, spend and certifications. First, Google measured our campaign performance and saw that we help our clients succeed at an exceptionally high rate. Second, our campaign spends demonstrated that we are committed to the growth and success of our clients. Finally, the extensive certifications of our advertising team demonstrated that we are industry experts.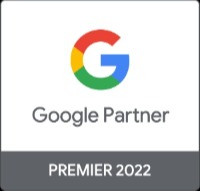 Tools for Success
Team SI's status as a Google Premier Partner is more than a badge of honor. It's a status that provides our agency exclusive benefits that will empower our clients for continued success. These are tools that 97% of other advertising agencies simply cannot offer. What are they?
Product Betas
Google is one of the most innovative companies in the world — a perfect partner for a company like Team SI whose slogan is "Innovation Lives Here." In Google's stream of innovation, they consistently release new products which cultivate trails towards advertising success. As a Google Premier Partner, we'll receive beta access to these products. This access will allow us to better serve our clients by preparing for future trends and discovering new ways to move their customers through the marketing funnel.
Insights Briefings
More than just a search engine, Google is one of the world's largest collectors and analyzers of data. As a Google Premier Partner, Team SI will receive the conglomerate's latest insights each month. These insights will help our clients to stay ahead of changing consumer behaviors and industry trends.
Advanced Google Support
While our team is chock full of advertising experts, we're not afraid to ask for help if we need it. Our Google Premier Partnership provides us with 24-hour advanced Google Ads support. This means we can quickly and easily solve any issues our clients may have.
Executive Experiences
The leaders of Team SI will have the opportunity to attend invite-only industry events. These include roundtable discussions with Google leaders, sessions with other Premier Partners and opportunities to learn from other thought leaders. How will this impact our clients? These executive experiences will enable Team SI to be more innovative than ever before, staking its claim alongside other trailblazers in the marketing and advertising industry.
Partner with a Partner
We are overjoyed to have been recognized once again as a Google Premier Partner and for our clients to enjoy the benefits therein. If you wish to take advantage of the expertise and benefits which come from being a Google Premier Partner, fill out the contact form below and get in touch with us.