Take the guesswork out of your website with our Website Audits.
Due to the COVID-19 pandemic, consumers have stopped visiting brick-and-mortar stores and are turning to the internet to connect with their favorite businesses for eCommerce or online streaming services.
That means it's crucial that you have an easy-to-consume website with clear navigation that meets the needs of your customers and highlights your products and services. Your website is a 24-hour sales person. It's your new "click-and-mortar."
Create a better website experience and optimize your site with Team SI.
The marketing landscape changes day-by-day and the success of your business depends on a website that can withstand the challenge. Our team can help. Not only can we identify website solutions that are optimized for your audiences, we can improve your internal systems that allow you to stay connected with employees and customers.
Leverage our certified experts with award-winning results.
We're Progress® Accelerate Gold Partners, with extensive knowledge of the Sitefinity web platform.
Our team also has a range of expertise with WordPress, as well as eCommerce platforms including Magento and WooCommerce.
We also work with Apple and Android platforms for app development needs.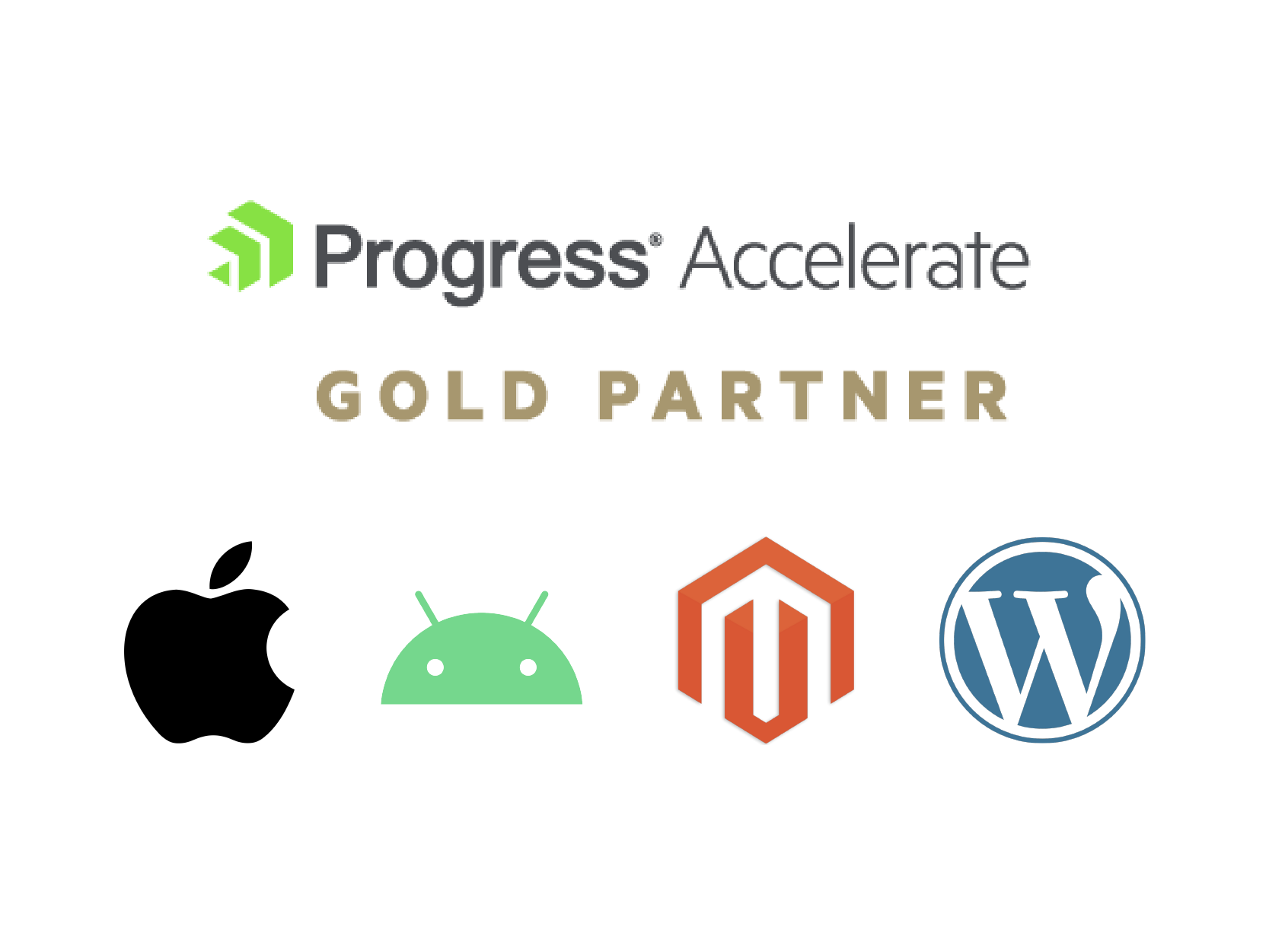 Get ahead with data-driven UX decisions.
User Experience (UX) research tells the story of what consumers are doing on your website — from the frustrations they experience to the tools they find most useful. Your website could be the only interaction your customers have with you, so it's imperative that they are satisfied with their online experience.
In conducting UX research, our experts look at your website's traffic and analyze heat-mapping and session recordings to identify how users currently interact with your site. With this information, we can identify when and where users leave your site and optimize opportunities where we can convert users into leads.
Improve site speed, security, and SEO.
Our website audits and consulting can identify issues with your current website, help you optimize for site speed and SEO, provide security audits to check your protection from hacking attempts, and also provide CMS and eCommerce platform recommendations. We also provide UX research, including heatmapping, user polls, session recording, wireframe and UI design recommendations.
Your website is your business.
To stay competitive and keep up with customer expectations, it's critical that your website operate as a digital storefront for your goods or services. And, it needs to function well. Customers have increasingly high expectations that businesses be available when they're looking for information or to make a purchase. Ensure that your website experience meets the demand.
Website Audit Services
Online ordering, eCommerce, and live-chat to let you reach customers in the moment
Site speed and SEO tests ensure your website's efficiency
ADA compliance audits test your accessibility to those who need it
Security audits check your protection from hacking attempts
Intranet solutions give you a place to share information with your employees
UX Research: heatmapping, user polls, session recording, wireframe & UI design recommendations
Website Consulting Services
Sitefinity consulting
.net consulting
Magento consulting
WordPress consulting
WooCommerce consulting
Core Web Vitals consulting & updates
UI design consulting and prototyping
Azure hosting consulting
3 Ways to
Work With Us
We've built long-term relationships with most of our clients, but many started off with a specific need. There are many different arrangements to help our clients and we'd love to discuss options with you.
1
Project-Based
If you have a mission, deadline, and budget, a project-based engagement with us might be the perfect solution for getting started. Our clients appreciate the flexibility of a project-based relationship to complete an objective or fill an interim marketing role.
2
Ongoing Engagement
For clients that are looking to improve their performance over an extended duration of time, we establish longer relationships with ongoing services and monthly billing.
3
Workshops & Training
When working with our strategists, some audits can reveal opportunities for team training or strategic planning workshops. We love helping businesses scale their talent through education.
We also have speakers available for conferences that cover a wide range of marketing topics.



Optimize your website to improve your business.