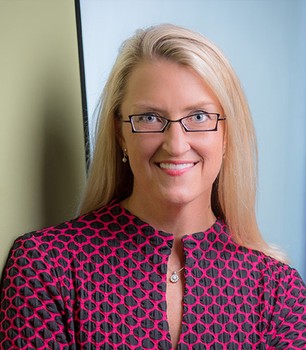 Sharon Tallach Vogelpohl - President & CEO of MHP/Team SI
In 2010, Mangan Holcomb Partners, one of the region's most tenured and award-winning firms, joined Tim Whitley in Team SI to innovate the way agencies leverage proven strategies with the latest communications platforms. The result is the most strategic, integrated and effective "TraDigital" offering in the region.
Launching her agency career as an intern at Mangan Holcomb Partners in 1994, Sharon became a principal in the firm in 2005 and was named president in 2010. Along the way, she has nurtured many advertising and public relations campaigns from strategic development to award-winning recognition. Her twenty-year career spans the spectrum from copywriting to crisis communications for clients in every imaginable category. Sharon's experience includes award-winning work for nameplates such as Verizon Wireless, J.B. Hunt, Walmart, Simmons Foods, Stephens Inc., Le Bonheur Children's Hospital, Delta Dental of Arkansas and RiceTec, Inc. Sharon leads business development and strategic planning efforts to integrate the full spectrum of MHP/Team SI services into award-winning campaigns that get results.
A magna cum laude graduate and four-year NCAA Division I letter-winner at Centenary College of Louisiana with a degree in business communications, Sharon is a member of the Arkansas Chapter of the Public Relations Society of America and serves on the Emerald Forum of the American Association of Advertising Agencies. She is a graduate of the Little Rock Regional Chamber of Commerce's Leadership Greater Little Rock program (Class XVI) and a member of the Alumni Association. She serves as the president of the Rotary Club of Little Rock (Club 99) in its centennial year, as a member of the University of Arkansas at Little Rock (UALR) College of Business Advisory board and the board of directors for the ACANSA Arts Festival, Heifer International Feast in the Field, Junior Achievement of Arkansas, the St. Vincent Visiting Nurses Association and the Arkansas Heart Association Go Red for Women Executive Committee. She has also served as a guest speaker for the UALR College of Business, Centenary College Frost School of Business and University of Arkansas Walton School of Business. She was selected by Arkansas Business as a 40 Under 40 honoree in 2005, featured in the Where are they Now? 20th anniversary issue and as a finalist for Arkansas Business Executive of the Year in 2013. She was recently named to the prestigious Rotary International Communications Committee, joining representatives from eight countries worldwide in guiding communications strategy for the international service organization.
Contact: [email protected]